About us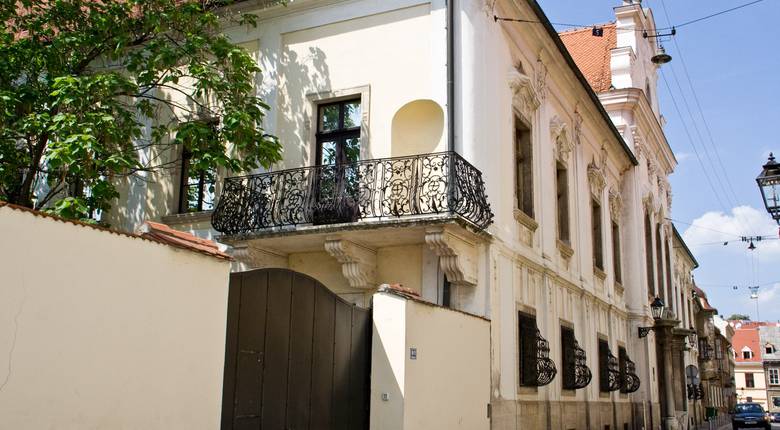 The beginnings of the Croatian History Museum's public activity are tied to the National Museum in Zagreb and the opening of its first collections to visitors in the summer of 1846. In 1940, it began to operate under the name Croatian National Historical Museum as an independent museum institution which emerged from the Archaeology and History Department of the National Museum. In 1991, at a time of democratic change and the processes which led to independence for the Republic of Croatia, the Historical Museum of Croatia and the Museum of the Revolution of the Peoples of Croatia were integrated to establish the unified state institution known as the Croatian History Museum.
The Croatian History Museum's materials number almost 300,000 museum exponents systemized into sixteen museum collections: Archaeology Collection, Numismatic Collection, Collection of Stone Monuments, Collection of Religious Arte­facts, Heraldry and Sphragistic Collection, Collection of Objects from Everyday Life, Arms and Armoury Collection, Collection of Decorations, Plaques, Medals and Badges, Collection of Flags and Streamers, Uniform Collection, Collection of Paintings, Prints and Sculptures, Map Collection, Documen­tary Collection I, Documentary Collection II, Twentieth Century Art Collection and Col­lection of Photographs, Films and Negatives.
The Museum's activities proceed at two locations in Zagreb: in the Baroque-era palace in Matoševa street no. 9 and in a section of the Meštrović Pavilion on Victims of Fascism Square (Trg žrtava fašizma). All exhibitions and other programmes open to the public take place in the Museum's Baroque palace on Matoševa street. The Croatian History Museum also has operational jurisdiction over the Ivan Goran Kovačić Memorial Museum in Lukovdol, in which a permanent display was opened in 2003.
A view of Matoševa street: the Vojković-Oršić-Kulmer-Rauch Baroque Palace (Croatian History Museum)