Exhibition "1918 – A Turning Point for Croatia"
November 8, 2018.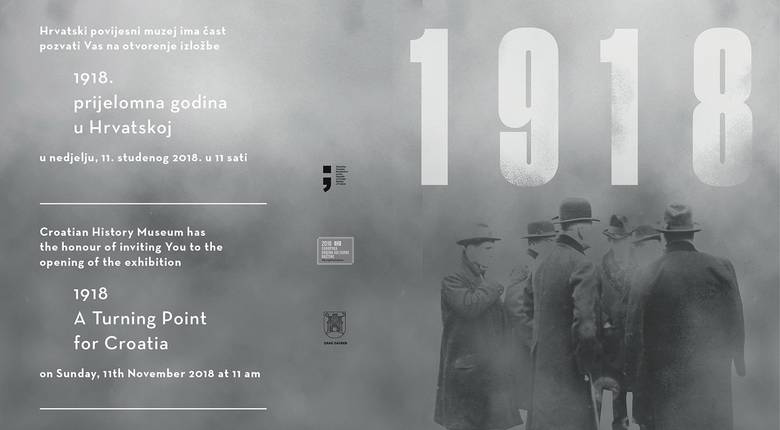 NOVEMBER 11, 2018 – MAY 19, 2019
For the 100th anniversary of the end of World War I, Croatian History Museum has organized an exhibition on the year 1918 in Croatia.
The first global conflict known as the "Great War", which ended in 1918, caused huge human and material losses, and led to the collapse of old empires and the creation of new states and new geopolitical and social relations.
For the historical development of the Croatian people, the year 1918 was undoubtedly a turning point and thus this exhibition primarily presents the political and social developments. Towards the end of the year, Croatia terminated all state and legal relations with the Austro-Hungarian Monarchy and joined a new, Yugoslav political entity.
The activity of Croatian political parties and personalities active in the country and abroad focused on solving the national question. In the South Slavic territories of the former Monarchy, the State of Slovenes, Croats and Serbs was created late in October. Internationally unrecognized, the State of SHS soon joined a new common state with Serbia and Montenegro due to (unfavourable) external and internal circumstances. The Kingdom of Serbs, Croats and Slovenes was proclaimed in Belgrade on December 1, 1918.
The Peace Conference held in Paris during 1919 failed to ensure lasting peace.