Exhibition "... FOR THE GOLDEN FREEDOM!"
September 17, 2019.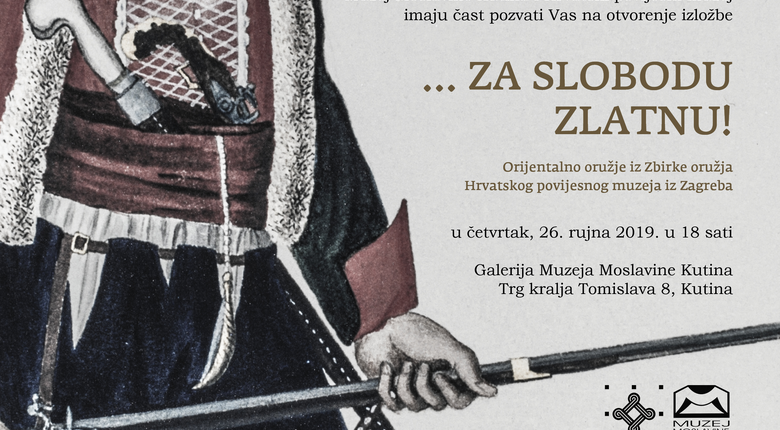 Dear visitors,
we would like to inform you that, starting from September 26th, the Croatian History Museum is hosting exhibition "... FOR THE GOLDEN FREEDOM!" in Kutina.
The Moslavina Museum in Kutina and the Croatian History Museum are therefore honoured to invite you to the opening ceremony of the exhibition, which will take place on Thursday, September 26th 2019, at the Galery of the Moslavina Museum in Kutina, beginning at 6 p.m.
The exhibition will present you about a hundred exhibits - oriental weapons and weaponry from the Arms and Armoury Collection of the Croatian History Museum – yatagans, sabres, muskets and pistols, which are depicting a harmonious intertwining of Western European and Islamic (oriental) shapes and decorations. Each weapon is a real masterpiece of art and craftwork, that was carried as a sign of it's owner's rank, reputation and worldview.
You can find out more about the exhibition at http://www.hismus.hr/en/exhibitions/past-exhibitions/golden-freedom/# .
We look forward to seeing you at the Museum!